#BookReview of Backstories by Simon Van Der Velde
19 Mar 2021
| 4 minutes | Paul Mitchell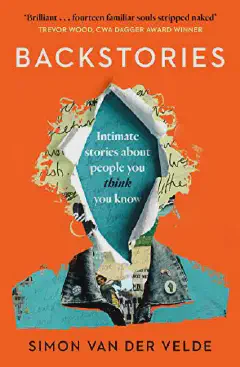 Title: Backstories
Author: Simon Van Der Velde
Date Published: 25 Mar, 2021
Genre: History
Publisher: Smoke & Mirrors Press
ISBN: 9781838296407
Pages: 90
Rating: ⭐⭐⭐⭐

Synopsis
Backstories is a unique collection of stories each told from the point of view of a famous, (or notorious) person at a pivotal moment in their lives. The writing is literary but accessible and the voices vividly real. The settings are mostly 60's and 70's UK and USA, and the driving themes are inclusion, social justice and of course, nostalgia – but the real key to these stories is that the protagonists' identities are withheld. This means that your job is to find them, leading to that Eureka moment when you realise who's mind you've been inhabiting for the last twenty minutes.
My Review
My thanks to Simon for providing a copy of Backstories in return for an honest review.
Well, Backstories is a really intriguing concept that I was delighted to take a look at. The premise of the book is to present fourteen short stories relating to well-known people from very different backgrounds. It's a diverse group of individuals from movie and pop stars to notorious criminals. The big difference with these stories is that we are not told who they are and we're left to work them out for ourselves.
The stories themselves are told in different ways. Some are written in the first person, either from the view of the subject themselves or another character. Other accounts are reported from a third-person perspective. It makes the book all the more interesting and increases the difficulty in solving the puzzle. At one point I had made the assumption of the character's gender (incorrectly I might add) which took me down a rabbit hole leaving me to backtrack and re-evaluate. It gets you thinking…
The beauty of this book is that you can dip into a story, work out who the author is talking about, and then get on with your life. Or you can plough right through it taking several stories in at once. The choice is yours. I tried both approaches and personally, I preferred to work through individual episodes and maybe do a little research.
On to the stories themselves.
The author has clearly done his research here and has crafted each individually to suit the time and environment that the subjects found themselves in. Some are gritty using the language of the street, others, well just brutal or a little sad. A number of the characters I was able to identify quite easily, whether this is my age telling, I don't know. But I do like a challenge, and many a time I found myself trying to work out who the person was halfway through the story. The author does drop clues within the text, some are very subtle, but others might as well be highlighted in bright yellow they are so obvious. But they're fun, it's nice to know when you are on the right track.
Final Thoughts
It's quite a short book so it could be a very quick read. But for me, it's not the kind of book you would spend hours devouring. It's more a fun book that can be picked up and can act as a catalyst for a bit of research into the subjects' lives. I really enjoyed the experience!
Recommended…
To Purchase Backstories visit here
(30% of all profits will be shared between Stop Hate UK, The North-East Autism Society and Friends of the Earth)
The Author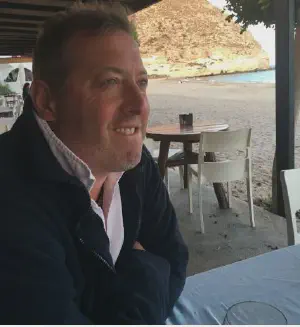 Simon Van der Velde has worked variously as a barman, labourer, teacher, caterer and lawyer, as well as travelling throughout Europe and South America collecting characters and insights for his award-winning stories. Since completing a creative writing M.A. (with distinction) in 2010, Simon's work has won and been shortlisted for numerous awards including; The Yeovil Literary Prize, (twice), The Wasafiri New Writing Prize, The Luke Bitmead Bursary, The Frome Short-story Prize, The Harry Bowling Prize, The Henshaw Press Short Story Competition and The National Association of Writers' Groups Open Competition – establishing him as one of the UK's foremost short-story writers.
Simon now lives in Newcastle upon Tyne, England, with his wife, Nicola, their labradoodle, Barney and two tyrannical children.
For more details visit: www.simonvandervelde.com
Please Consider Sharing
Please leave any comments below: