#BookReview of The Bonnie Dead by Andrew Raymond
9 Aug 2023
| 3 minutes | Paul Mitchell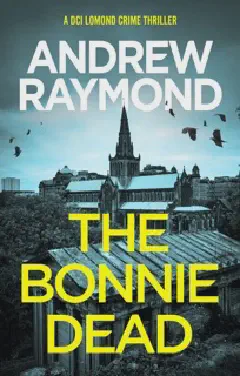 Title: The Bonnie Dead
Author: Andrew Raymond
Date Published: 24 Aug, 2022
Genre: Police Procedure
Publisher: Independently Published
ISBN: 979-8848133325
Series: DCI Lomond #1
Pages: 390
Rating: ⭐⭐⭐⭐⭐

Synopsis
(Blurb for The Bonnie Dead from Goodreads) A stolen child. A killer stalking the streets of Glasgow. A troubled detective running out of time.
Five years ago, DCI John Lomond led the search for notorious Glasgow child-killer 'The Sandman', until personal tragedy forced him off the case.
In Lomond's absence, the killer was never found.
Now, with nothing but work left in his life, Lomond remains obsessed with the case – despite the nightmares it brings.
When a child is abducted in similar Sandman fashion from an affluent Glasgow suburb, Lomond is brought in to find them before it's too late.
But the only forensic evidence belongs to a little girl who was abducted and murdered twenty years ago.
Could the Sandman's identity lie buried in the coldest of cold cases? Or is a new killer about to claim their first victim?
My Review
To be fair, I only picked up The Bonnie Dead by chance while browsing through one of the regular 2-for-1 sales offered by Audible, but I'm so glad that I did! I was hooked as soon as I began listening to Angus King's narration.
The Bonnie Dead is the first in a new police procedural/detective series set in Glasgow. Its main character is DCI John Lomond who has been called back from the suburbs of Paisley to head up the investigation into the abduction of young Jack Ferguson. He's been kidnapped right in front of his parents, who have been injected with a paralysing agent so that they can see and hear everything but are unable to move or speak. The case bears similarities to a series of child murders by 'The Sandman' from five years ago and Lomond was the investigating officer at the time.
Lomond knows that he only has a few days to solve the case if Jack Ferguson is to be brought back alive.
Characters
Andrew Raymond has created a great cast of characters including: DCI Lomond, who left the original 'Sandman' investigation due to personal tragedy. He's been called in because of the similarities between this and the original case.
DS Ross has impressed Lomond with his willingness to question all 24 neighbours before Lomond had even arrived.
Donna is the new detective constable drafted into the team by Lomond, she has a bit of a maverick streak, she's also got a secret which has driven her to become a policewoman.
There are a host of other supporting characters who I hop we will see more of in future novels.
Overall
The Bonnie Dead is a brilliant first book in a new series. It's a fast-paced, gripping thriller which had me captivated throughout. It's got a few twists and turns throughout, beginning with a link to a separate case on the isle of Arran. I was surprised when the killer was revealed at the end, as I had got it completely wrong…
Audible
The Audible version of this book is narrated expertly by Angus King. He effortlessly brings to life some of these wonderful characters created by Andrew Raymond.
Highly Recommended…
Please Consider Sharing
Please leave any comments below: