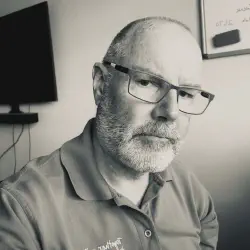 About Me
Hi, I've enjoyed reading books from an early age. But it was only in my teens on a family holiday that I really got into them when I bought my first paperback book 'The Fog' by James Herbert. I was in the only newsagents for miles browsing the paperback books and it stood out from the crowd. Within a day or two I'd read it and wanted more. Unfortunately, at the time the only other books published were The Rats and The Survivor, but neither of these were available locally. So I had to wait until the end of the holiday to get my next book.
I've enjoyed reading most of James Herbert's books over the years, most are pretty fast-paced and have an edge to them. Staying on the horror/fantasy theme, I also enjoy reading stories by Stephen King.
Mystery and detective novels are also a favourite of mine, American detective novels by James Patterson and Micheal Connelly are some of my favourites. Coming back to Britain, I love reading the 'queen of crime'; Agatha Christie, being taken back to the '20s and '30s.
If I'm not reading, I enjoy listening to audiobooks, whether walking the dog or driving to and from work. So when I review these books, they will include a few words about the reader.
Hope you enjoy…