#BookReview of The Magic Cottage
30 Sep 2019
| 2 minutes | Paul Mitchell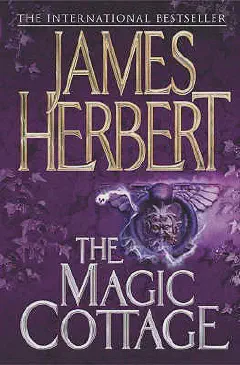 Title: The Magic Cottage
Author: James Herbert
Date Published: 1 Dec, 1986
Genre: Supernatural
Publisher: New English Library
ISBN: 978-0330451567
Rating: ⭐⭐⭐⭐

Synopsis
(Blurb for The Magic Cottage from Goodreads) The cottage seemed perfect - charming, maybe a little run-down, but so peaceful. That was the first part of the magic. But it had an alternative side - the Bad Magic.
DESIRABLE PROPERTY. Cottage, secluded position adjoining woodland, needs renovation, but excel. potential. 2 beds, recep. kitchen, bathroom 1/2 acre garden, offers invited. Cantrip 612.
My Review
The Magic Cottage is a bit of a departure from the normal James Herbert offering, as he brings us a type of supernatural fairy tale. A young couple; Mike Stringer (part-time musician) and Midge Gudgeon (Children's Illustrator) buy a secluded cottage in the middle of woodland. When they view the cottage, it is in need of major renovation with crumbling brickwork and other structural faults, so they hire builders to do the work. However, when the builders arrive they find that the work required is nowhere near the problems specified, no cracks, walls intact.
The sale of the property is also unusual, with the couple being vetted by solicitors working for the estate. The solicitors decide that they are the couple are suitable and allow them to purchase, even lowering the value at the same time that some lucrative commissions come their way. Other oddities include the local wildlife who feed off the couples hand, an attic full of bats and their neighbours; a local sect known as the synergists.
The pace of the story is quite gentle for Herbert, this has none of the raw grittiness of The Fog or The Rats, but I for one quite liked it. The author hints at supernatural forces at work as the book progresses and gradually ramps it up. The story reaches a crescendo with a classic tale of good vs evil, but it never goes too far. If you want to dip your toe into the world of James Herbert without the blood, guts and gore, this is the one for you…
Audible
The audiobook of The Magic Cottage was a bit of a let-down. Kris Dyer was given the task of reading this story, but his performance wasn't his best. His speech is a little staccato with odd pauses during sentences, it had me wondering at times if that was how the book was written (surely not?). Worse, are his attempts at female voices which are very nasal.
Please Consider Sharing
Please leave any comments below: