#BookReview of Black Nowhere by Reece Hirsch
26 Jun 2020
| 4 minutes | Paul Mitchell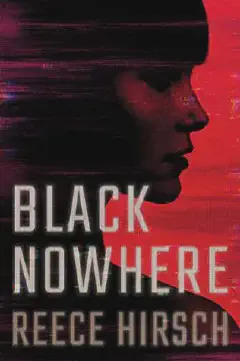 Title: Black Nowhere
Author: Reece Hirsch
Date Published: 9 Jan, 2019
Genre: Thriller
Publisher: Thomas & Mercer
ISBN: 9781542042895
Series: Lisa Tanchik #1
Pages: 314
Rating: ⭐⭐⭐⭐

Synopsis
(Blurb for Black Nowhere from Goodreads) Special Agent Lisa Tanchik is the best at taking down cybercriminals. So when the FBI discovers a multibillion-dollar black market online, she's tasked with finding the creator and bringing him to justice. Donning one of her many digital disguises, Tanchik goes undercover into the network.
Brilliant college student Nate Fallon started his site as an idealistic experiment. But his platform has made illegal trade not only more efficient—but also more dangerous. Now the FBI aren't the only ones out to get him. As profits soar, a criminal organization casts its monstrous gaze on Fallon, and danger leaps from cyberspace into reality.
Feeling pressure from both sides of the law, Fallon is forced to make a decision with shattering consequences. Can Agent Tanchik find Fallon before his dangerous infrastructure falls into the wrong hands?
My Review
Imagine if you will a website where illegal drugs are available for sale risk-free; an eBay for criminals. This was the idealistic vision of Kyte's (as in "Higher than a") creator Nate Fallon, a physics student at Stanford. On the law enforcement side, a cyber specialist Lisa Tanchik is working tirelessly to bring this empire down.
Kyte looked nearly as slick as eBay and featured a well-organized menu of every illegal drug known to man.
Black Nowhere is told through the eyes of these two protagonists, one is a brilliant student with libertarian fantasies, the other an FBI agent who has her own personal demons.
Lisa Tanchik is five feet six and an IT specialist, she's not blessed with physical strength or abilities so is not your average special agent. She also suffers from depression, calling it her black dog. When she's busy during an investigation, the depression subsides. But without that focus, she takes to drink topped off with sleeping pills to keep it at bay.
Tanchik has discovered Kyte on the Dark Web, accessible by using the Tor browser. She thinks that it's worth investigating and sets up one of her online pseudonyms 'Rodrigo' to dig deeper and gain trust on Kyte's user forums. A junior FBI agent, she raises Kyte with her boss Special Agent in Charge Pam Gilbertson who asks for a report on the website. Tanchik asks to be included in the investigation when it begins.
"What's unusual is the scale of it. It looks like it could be processing hundreds of thousands, maybe even millions of dollars in transactions."
"Per Year?"
"Per Month"
Soon a multiagency task-force is set up to investigate Kyte, Tanchiks persistence get her included in the team.
However, it's not only law enforcement that has its eyes on the website. The Zeta cartel connects with Fallon using the contact form on Kyte. They are concerned about the potential loss of profits from the website and offer to buy it, but Fallon's price of $1 billion is unrealistic.
So a lot of Black Nowhere centres around Nate Fallon and the constant stress of running a massive business as well as keeping one step ahead of the Cartels and the Law. We see the impact on his private life, his neglect of his friends and family as Kyte takes up all his time. And the pressures put on him from real and perceived dangers, not knowing who he can trust. In fact, Fallon's alter ego Captain Mal (a reference to the Firefly TV series) even befriends Rodrigo assuming he is associated with the Mexican cartels.
I Liked
The main characters in Black Nowhere feel like they have some real depth. Lisa Tanchik is just an ordinary person who is a cyber specialist but she was bottom of the class in the FBI's physical training. She also suffers from Depression and that is kept under control as long as she has something to occupy her mind.
Nate Fallon, on the other hand, has it all, currently undergoing a Stamford education in Quantum Physics but has a side project in Kyte. I liked the fact that you could see Nate developing along with his business, acting and reacting to real-world and internal events.
When somebody starts a new business, you need to consider the competition and growing pains and make plans accordingly. Nate doesn't seem to have thought about this, it makes him that little more human.
I Didn't Like
The plot-line pretty much went as expected, there are no real twists to the story. Maybe it's just me, but I pretty much figured out what was going to happen fairly early on.
Of the two protagonists, Nate Fallon seems to have gotten much of the limelight. This is a shame considering that this is the first in the Lisa Tanchik series of books. Hopefully, we will see more of her in the next story.
Overall
To be fair, the negatives are pretty minor and I liked Black Nowhere a lot (so much so, I've bought the next in the series). It's not one of your typical cyber-criminal stories. There's no clever hacking or cracking of code; it's more about real-world investigative skills as seen with Tanchik and her pseudonym Rodrigo.
Recommended…
Please Consider Sharing
Please leave any comments below: